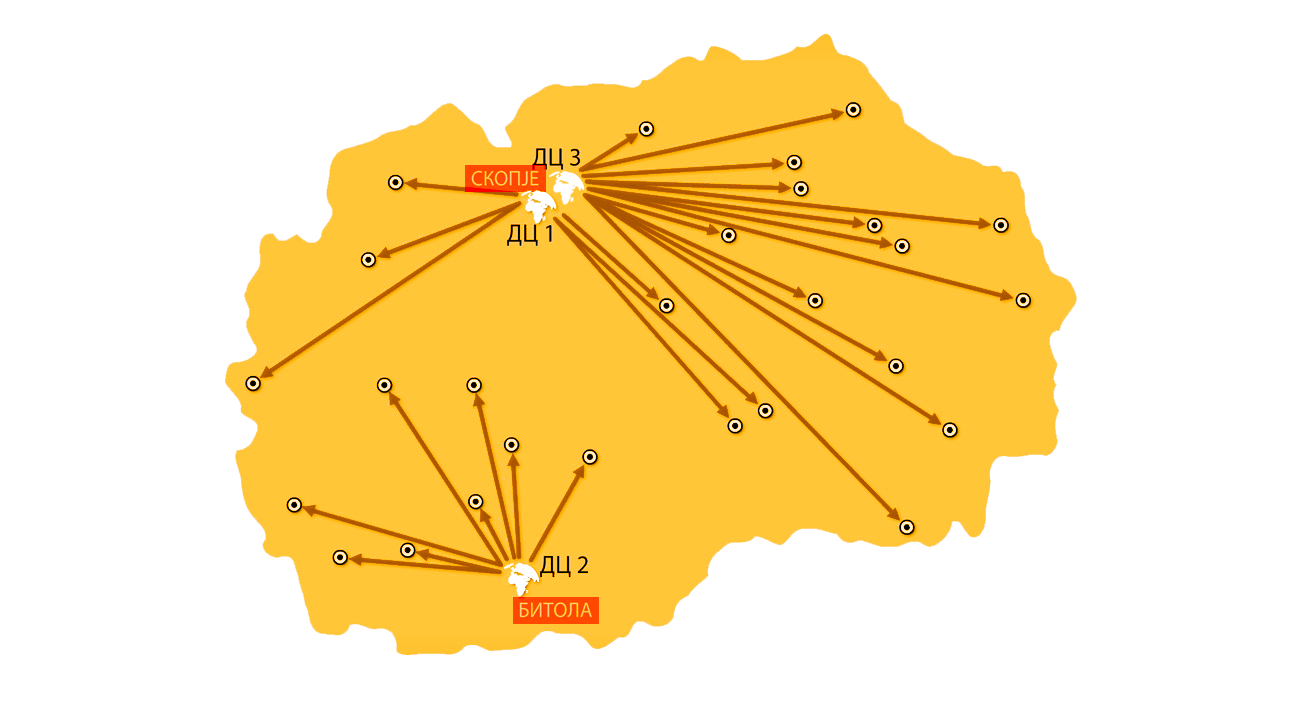 Grand-Eksport realizes and controls the distribution of the wide product pallet through three strategic regional distribution centers, of which two are located in Skopje and one in Bitola.
The distribution center in Skopje (DC1), located at ul. Novoproektirana is operational since 2004 and has 1600m2 of warehousing space and 200m2 of administrative space. The distribution in the northeastern and central part of the country is realized through this distribution center.
The distribution center in Bitola (DC2), is operational since 2007 and has 1300m2 of warehousing space and 130m2 of administrative space and from there the distribution throughout the populated places in Southwestern Macedonia is controlled.
The distribution center in Skopje (DC3), located at ul. Prvomajska, is the newest and is operational since 2009 and has 3000m2 of warehousing space and 350m2 of administrative space. This center is responsible for the distribution of the products in Northeastern, Eastern and Southeastern Macedonia.